CentraleSupélec is an internationally-reputed Higher Education and Research Institution. Its excellence lies in its combination of fundamental and applied sciences for innovation with societal impact. For almost two centuries, CentraleSupélec's top engineers have been practicing their skills and knowledge for the development of corporate institutions and public organizations.
Accelerated engineering degree programme - Master's Level
You will spend two years at CentraleSupélec to become an outstanding 'French Engineer' in an international and human-size environment.
We will prepare you to become:
A top-level and reputable science & engineering professional
An engaged leader and team player with professional and social skills
Internationally at ease and progressing in a global environment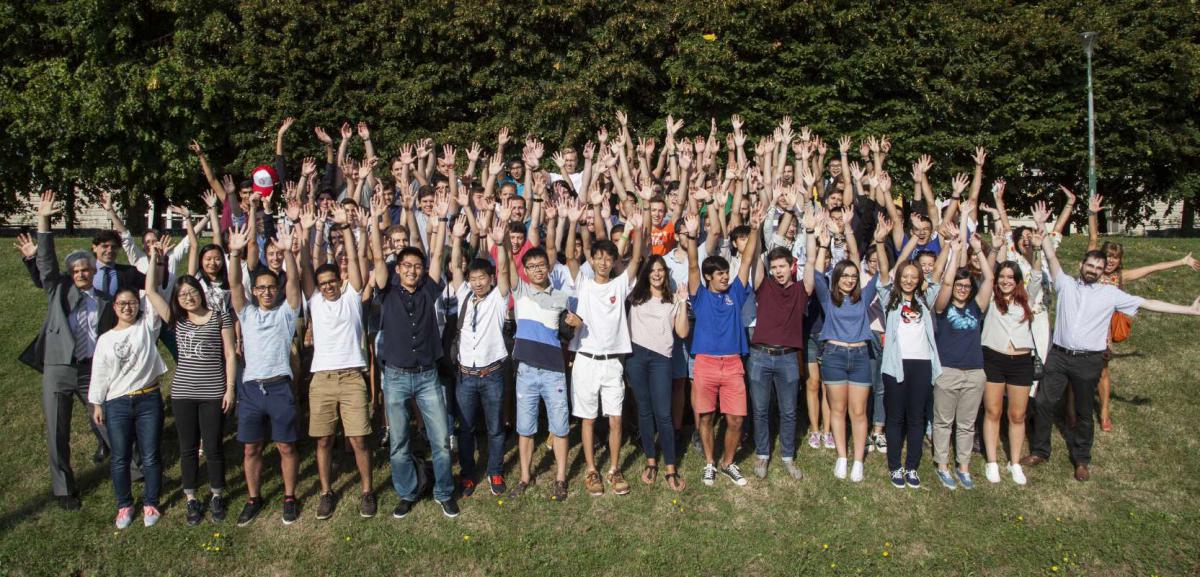 Academic Calendar:
Orientation week/session
Beginning of instruction
Break
Classes resume
Exam session
Year 1: Fully taught in English!
Combining the tradition of scientific excellence with innovation, technology and corporate spirit
Learn to tackle complex engineering problems and develop professional and personal skills!
You will develop a broad base science culture by benefiting from a multi-disciplinary engineering and fundamental sciences core programme:
Mathematics, Physics, Computer Science – and engineering technologies – Mechanical and Civil Engineering, Energy Science and Engineering, Chemical Engineering, Industrial Engineering, Electrical Engineering etc…
You will prepare your specialization taking elective courses in engineering and science
 
You will develop your professional and personal skills by studying business Sciences, Humanities and Social Sciences, working on team projects, practicing languages et soft skills
Year 2: Taught in French or in English for some domains
Develop an area of specialization and a professional track in Paris-Saclay, Rennes or Metz + 6-month company internship at the end of the year
The Accelerated Engineering Degree Programme can be taught either in full-English during the 2 years or in English (year 1) and French (year 2). Some specializations might not be available in English.
Automatic: Control and System Engineering (English)

Computer Science: Secure Information Systems (French)

Electronics and Signal Processing: Electronic Systems, Networks and Images (English)
Computer Science: Interactive Systems and Robotics – Computer Science Term (French)
Communication: Photonics and Communication Systems (English)
Electronics and Signal Processing: Interactive Systems and Robotics (French)
Sustainable buildings/Architecture (French)

Energy (French)

Industrial Engineering (French)

Applied Math/Data Sciences (English)

Applied Physics (French)

Aeronautics and Space (French)

IT & Advanced systems (French)

Biotech Engineering (English)

Automation & Control (French)

Telecommunication (English)

Electronics & Signal processing (French)

Entrepreneurship

Innovative systems design and development

Operational management

International Project management

Research

Finance and Strategy