CentraleSupélec International Strategy
T.I.M.E. (Top Industrial Managers for Europe) – 53 partners
The T.I.M.E. network was founded in 1989 (the former École Centrale Paris was one of the founding members) and unites 53 of the best engineering schools and universities in Europe and more recently from all over the world (Brazil, China, Japan). Of the more than 3,000 double-degree graduates in the network, more than half completed a CentraleSupélec double degree.
For more information visit https://www.time-association.org/
Groupe des Ecoles Centrale (GEC)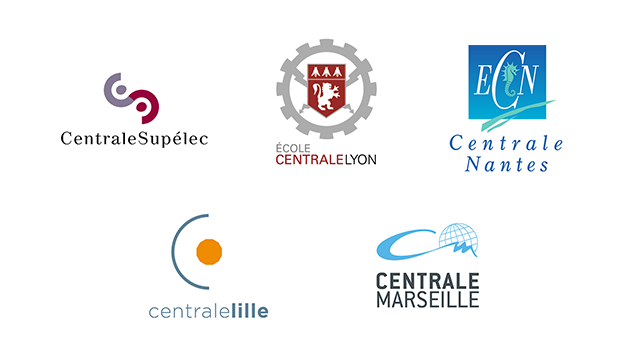 Created in 1990, this unites the five Écoles Centrales: École Centrale Marseille, École Centrale Nantes, École Centrale Lille, École Centrale Lyon and CentraleSupélec. These five schools aim to work together on international education, research and innovation, and on recruiting the best international students.
Alliance4Tech

is a strategic alliance created by CentraleSupélec, Politecnico di Milano, Technische Universität Berlin and University College London with the objective of creating a European campus without borders to facilitate student and instructor/staff mobility.
Alliance4Tech is founded on shared values:
Innovation and entrepreneurship
Leadership and creativity
Social and ethical responsibility
Cultural diversity and an international environment
Through its various actions, Alliance4Tech aims to:
promote shared programs and provide students with the opportunity to spend one or two trimesters in partner universities;
encourage instructor exchanges'
develop a shared strategy concerning emerging countries.
For more information visit
Vison2020 (en Anglais)
Launched in April 2013, Vision2020 is a European networking platform that enables SMEs, universities and corporate to collaborate effectively through the Horizon 2020 EU funding program.
 
Vision2020 was launched to foster business-university collaboration across Europe for organizations that wanted to tap into the EU Horizon 2020 fund for research and innovation. Essentially the ethos behind Vision2020 is to bring together excellence-based research organizations and highly innovative SMEs so that they can form trusted consortia and collaborate together effectively. The main goal is to facilitate this process and connect innovators across different sectors.
The 5+6 program with China – 5 Écoles Centrales and 6 Chinese universities
This network, which associates the five Écoles Centrales with Tsinghua University, Shanghai Jiao Tong University, Xi'an Jiaotong University and Southwest Jiaotong University, has existed for the past 20 years. It was developed on the same exchange model as the T.I.M.E. network and trains around 50 double-degree students per year.
The 5+6 program with Brazil – 5 Écoles Centrales and 6 Brazilian universities
At the beginning of the 2000s, this was a network uniting the five Écoles Centrales with the School of Engineering of the University of São Paulo, the Federal University of Ceará, the Federal University of Rio de Janeiro, the University of Campinas, the Federal University of Rio Grande do Sul and the Pontifical Catholic University of Rio de Janeiro. It was created to develop double-degree exchanges between France and Brazil. Today, École Centrale Paris trains around 15 double-degree students per year between the two countries.
CESAER – 50 institutions in 24 countries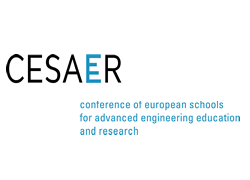 CentraleSupélec is also a member of the Conference of European Schools for Advanced Engineering Education and Research (CESAER). This is a network of excellence aiming to promote innovation and good practice to maintain standards of quality in engineering training.
Erasmus +
This program is funded by the European Union and supports exchanges between higher education institutions in Europe with the aim of:
improving the quality and strengthening the European dimension of higher education;
increasing mobility of university students, instructors and staff;
reinforcing multilateral cooperation among higher education institutions themselves, and between higher education institutions and companies;
practicing transparency and recognition of qualifications obtained in higher education and higher vocational education in Europe. 
See the Erasmus+ CentraleSupélec charter
Erasmus Mundus programs
Since 2008, the school has been committed to Erasmus Mundus programs, initially as a partner and later as a coordinator. It therefore contributes to strengthening the ties between Europe and China with TANDEM, and with the Japan/Korea region with BEAM and EASED.
Horizon2020

Horizon 2020 is the European Union funding program for research and innovation for the 2014-2020 period. It focuses its financing on achieving three priorities: scientific excellence, industrial primacy and social challenges.