CentraleSupélec is an internationally-reputed Higher Education and Research Institution. Its excellence lies in its combination of fundamental and applied sciences for innovation with societal impact. For almost two centuries, CentraleSupélec's top engineers have been practicing their skills and knowledge for the development of corporate institutions and public organizations.
Master in Data Sciences & Business Analytics - ESSEC & CentraleSupélec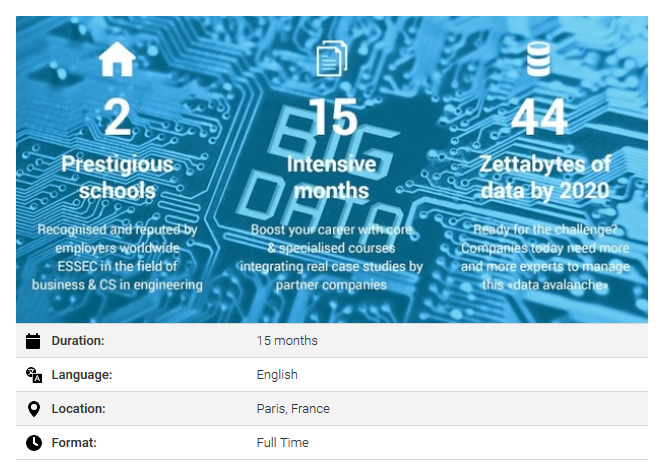 Our program has reached #4 in the last QS rankings focused on Masters in Business Analytics!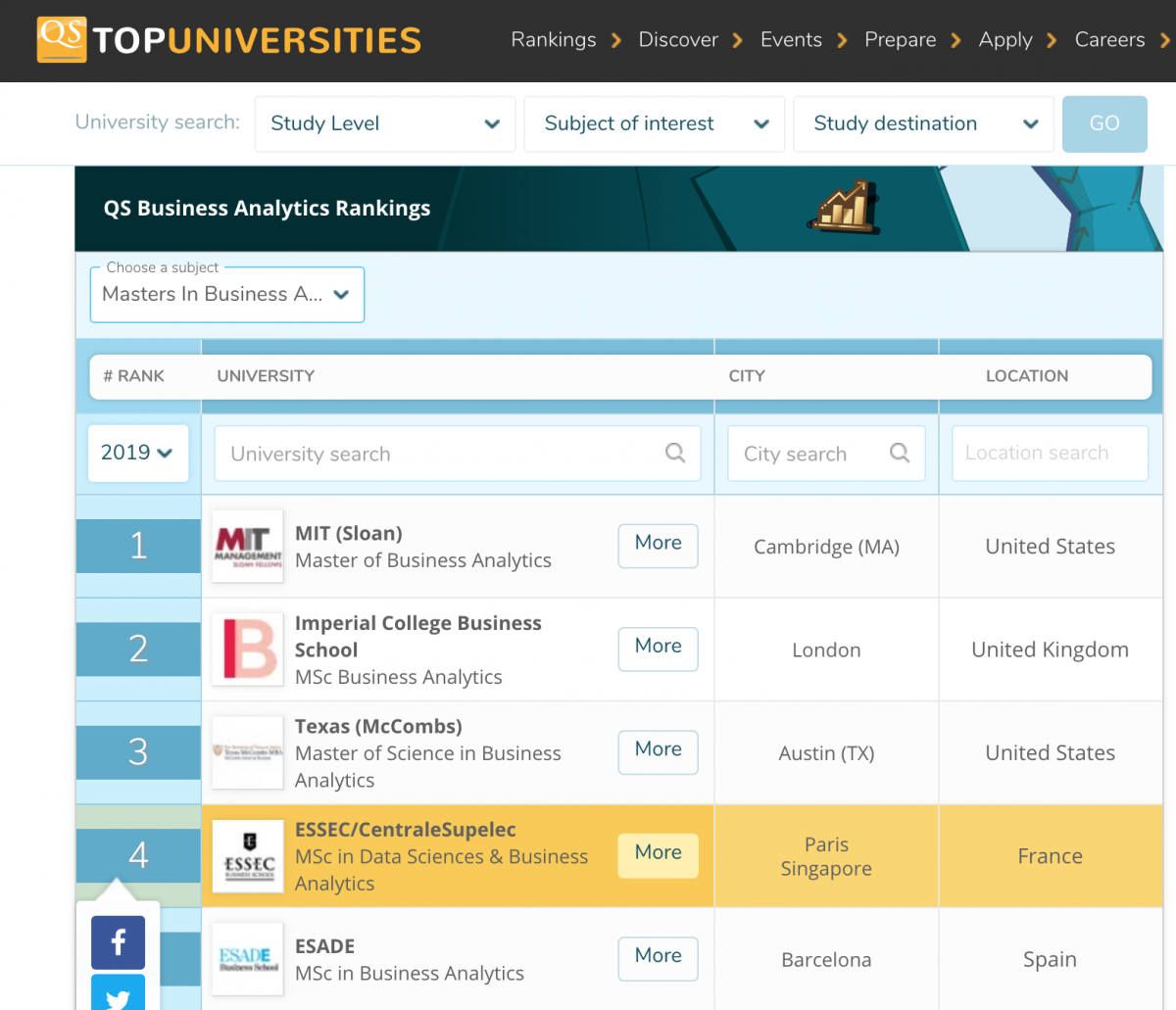 Video presentation below:
What will you do?
What can you expect
Rewatch below presentation of MSc with Nikos Paragios and Guillaume Chevillon, heads of program.
Follow all updates related to the MSc on the Facebook page