CentraleSupélec is an internationally-reputed Higher Education and Research Institution. Its excellence lies in its combination of fundamental and applied sciences for innovation with societal impact. For almost two centuries, CentraleSupélec's top engineers have been practicing their skills and knowledge for the development of corporate institutions and public organizations.
New Engineering Curriculum
More than 150 associations and clubs on campus offer a wide range of activities to students:
Campus life (Newspapers, TV, Internet, social functions, …)
Arts
Humanitarian (Mada, Perunidad...)
Sports
Events …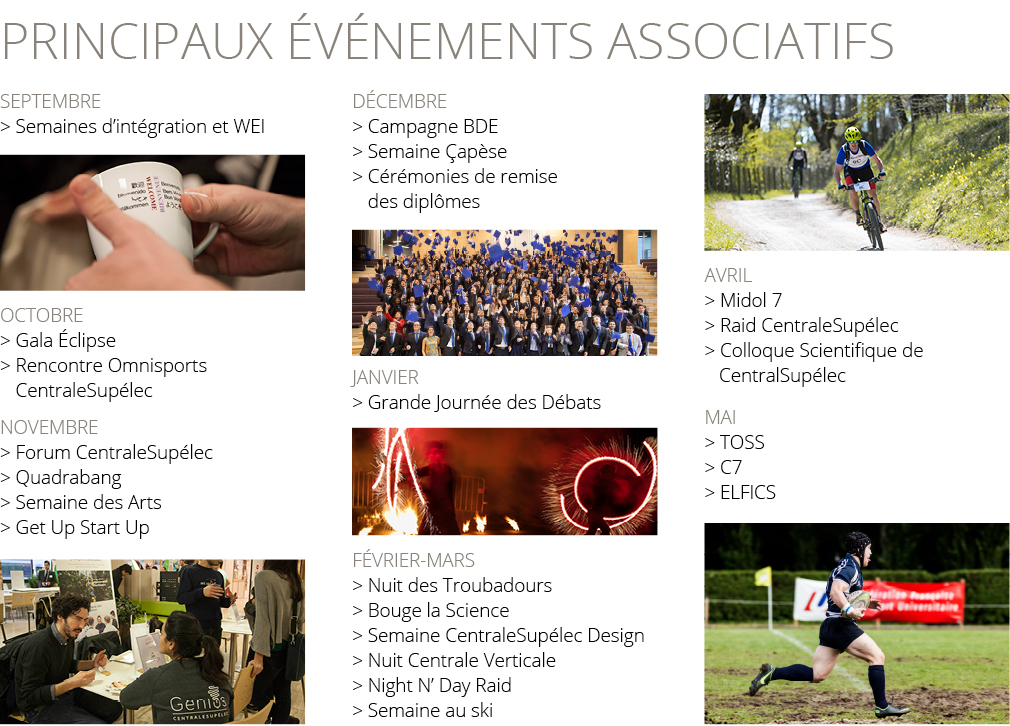 Cette incroyable richesse associative est d'ailleurs l'une des grandes spécificités de l'École, qui reconnait son intérêt dans l'acquisition des compétences.