CentraleSupélec is an internationally-reputed Higher Education and Research Institution. Its excellence lies in its combination of fundamental and applied sciences for innovation with societal impact. For almost two centuries, CentraleSupélec's top engineers have been practicing their skills and knowledge for the development of corporate institutions and public organizations.
Romain Soubeyran is appointed President of CentraleSupélec
School
Published on 09/06/2018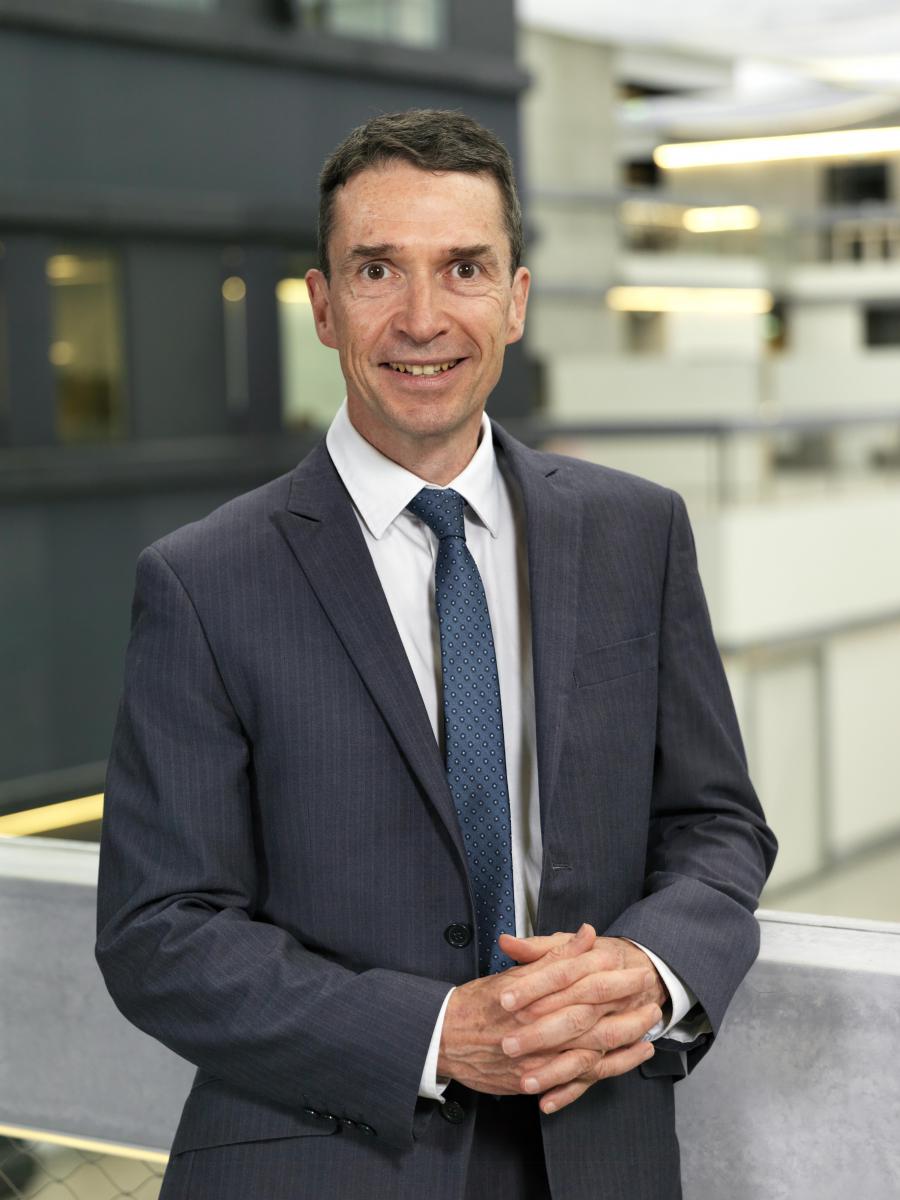 On the proposal of the Minister of Higher Education and Research, the President of the Republic has appointed Romain Soubeyran to ensure the General Management of CentraleSupélec from next September 1 for the next five year.
Director General of INPI since October 2016, Romain Soubeyran had directed Mines ParisTech from February 2012 to October 2016. A former student of École Normale Supérieure, this General Engineer in Corps des Mines had previously been Director of Development and Industry Relations, deputy director to the Director of Research from 1995 to 1997, after a former position as Director of mines and energy in New Caledonia.
After three years at Elf Exploration Production as engineer in geosciences, then in charge of geosciences in an offshore sector of intensive exploration, he joined Compagnie Générale de Géophysique (CGG) in 2000 as project manager, then as Director of Technology in the seismic processing branch.
In 2004, he joined the Ministry of Higher Education and Research. For three years, he had held the positions of Scientific Technical Advisor in the office of the minister in charge of Higher Education and Research, then of deputy director to the Director of Research and finally of deputy director to the Director General of Research and Development. In 2007, he joined CGG Veritas in Houston where he was appointed Director of Technology, then Scientific Director of the group in 2010.
'It is an honor for me to join CentraleSupélec, especially when the School welcomes the first "unified" Class of engineering students. They will benefit from the new curriculum capitalizing on the collective strengths of the two Schools among the most prestigious historically, " says Romain Soubeyran, adding "I will be proud to contribute with all our teams to write this new page in the life of CentraleSupélec.'
News that might interest you