Jean-Michel Gillet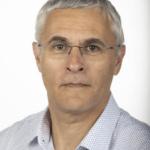 jean-michel.gillet [at] centralesupelec.fr
Résumé :
Professor. Head of the physics dept. Researcher at Structure, Properties and Modeling of Solids lab.
My current research intesrests are mostly in the development of quantum models and methods for refining the electron behaviour in molecules and solids through the one-particle reduced density matrix description (1-RDM).
It is thus at the junction between ab-initio computations of electrons in molecules or crystalline solids and the design of simple electron 1-RDM or wavefunction parametrized models which can be refined from a variety of experimental data.
To this day, experiments of primary interest for this purpose are X-ray high-resolution diffraction, polarized neutron diffraction, Compton scattering (magnetic and total), convergent beam electron diffraction. Other types of experiment are possible as long as they provide accurate information on electron behaviour.
Mots clés :
Quantum crystallography, electron density, spin density, Compton scattering, X-ray diffraction, polarized neutron diffraction, quantum modeling, ab-initio computing
Publications :
Work - 4 documents
Article in a review - 37 documents
Communication on a congress - 19 documents
POSTER - 3 documents

Nouha El Hassan, Xiaoxuan Shi, Aziza Ikni, Jean-Michel Gillet, Anne Spasojevic - de Biré, Nour-Eddine Ghermani. Co-Cristallisation de Principes Actifs: Vers de Nouvelles Propriétés des Solides Pharmaceutiques, 2013-05. (https://hal.archives-ouvertes.fr/hal-02302655)
Nouha El Hassan, Anne Spasojevic - de Biré, Jean-Michel Gillet, Nour-Eddine Ghermani, Philippe Espeau, Yohann Corvis, Camille Alzina. High resolution X-ray diffraction, ab initio calculations and thermodynamic measurements to go insight the polymorphism of drugs. Application to paracetamol and piracetam, 2012-04-03. (https://hal.archives-ouvertes.fr/hal-02301107)
Delphine Firley, Blandine Courcot, Anne Spasojevic - de Biré, Jean-Michel Gillet, B. Fraisse, Fatima Zouhiri, D. Desmaële, Jean d'Angelo, Pierre J. Becker, Nour-Eddine Ghermani. Experimental and theoretical electron density and electrostatic properties as a tool for understanding activity of HIV-1 integrase inhibitor precursors, 2004-07. (https://hal.archives-ouvertes.fr/hal-02304568)

Work chapter - 2 documents