Patrick Perre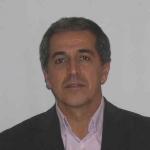 patrick.perre [at] centralesupelec.fr
Résumé :
Skills: Coupled heat and mass transfer; Porous media; Drying; Computational sciences, Scaling (structure/properties relationships), Multi-scale formulation and modelling; Experimental investigation; Reactive and bio-active media.
Domains of application: Wood and paper drying; biomass as a source of materials, energy and molecules; sustainable development; bio-processes; expertise and research transfer, in developed and emerging countries.
Leadership: Head of a 70-people research group, Head of a Chair of Biotechnology, Expert or Chairman of several national and international networks, namely in the fields of drying, energy or sustainable development.
Mots clés :
Sustainable development, biosourced materials, biotechnology, bioenergy, modelling, high performance computation
Publications :
Article in a review - 129 documents
Pre-submission / Working document - 1 document

Hassan Khalil, Estelle Legin, Bernard Kurek, Patrick Perre, Behnam Taidi. Morphological growth pattern of Phanerochaete chrysosporium cultivated on different Miscanthus x giganteus biomass fractions, 2021-03-19. (https://hal.archives-ouvertes.fr/hal-03174847)

Communication on a congress - 53 documents
POSTER - 1 document

Nicolas Richet, Dany Afif, Francoise Huber, Catherine Lapierre, Brigitte Pollet, Pascale Maillard, Koffi Tozo, Pierrick Priault, Pierre Dizengremel, Patrick Perre, Mireille Cabané. Effets des contraintes environnementales (ozone et fort CO2) sur le bois de jeunes peupliers : étude de la lignification, de l'anatomie et des propriétés du bois, 2011-06-06. (https://hal.archives-ouvertes.fr/hal-01195041)

Work - 2 documents
Direction d'ouvrage, Proceedings - 2 documents