International and multicultural exposure / experience
Besides the curriculum, one the biggest strengths of the program is the international and multicultural exposure. Students enter the program from all over the world. Around one third of students will have the French citizenship, one third Canadian, and one third  from somewhere else, with many student have lived in countries different from those in which they have citizenship, so that  international exposure will continue during the program, where you will meet people from many different cultures and countries.
During the course of this four-year program, you will have the opportunity to study in English with an international,  English-speaking community, within campuses and cities that are French-speaking. This double exposure, coupled to the exposure to the French and the Canadian culture is unique and will make your experience stand out.
At both CentraleSupélec and McGill, you will be surrounded by faculty members and students belonging to different programs and majors than you, and all striving for excellence and to make the world a better place. This diversity will enrich your experience and will expand your world of opportunities.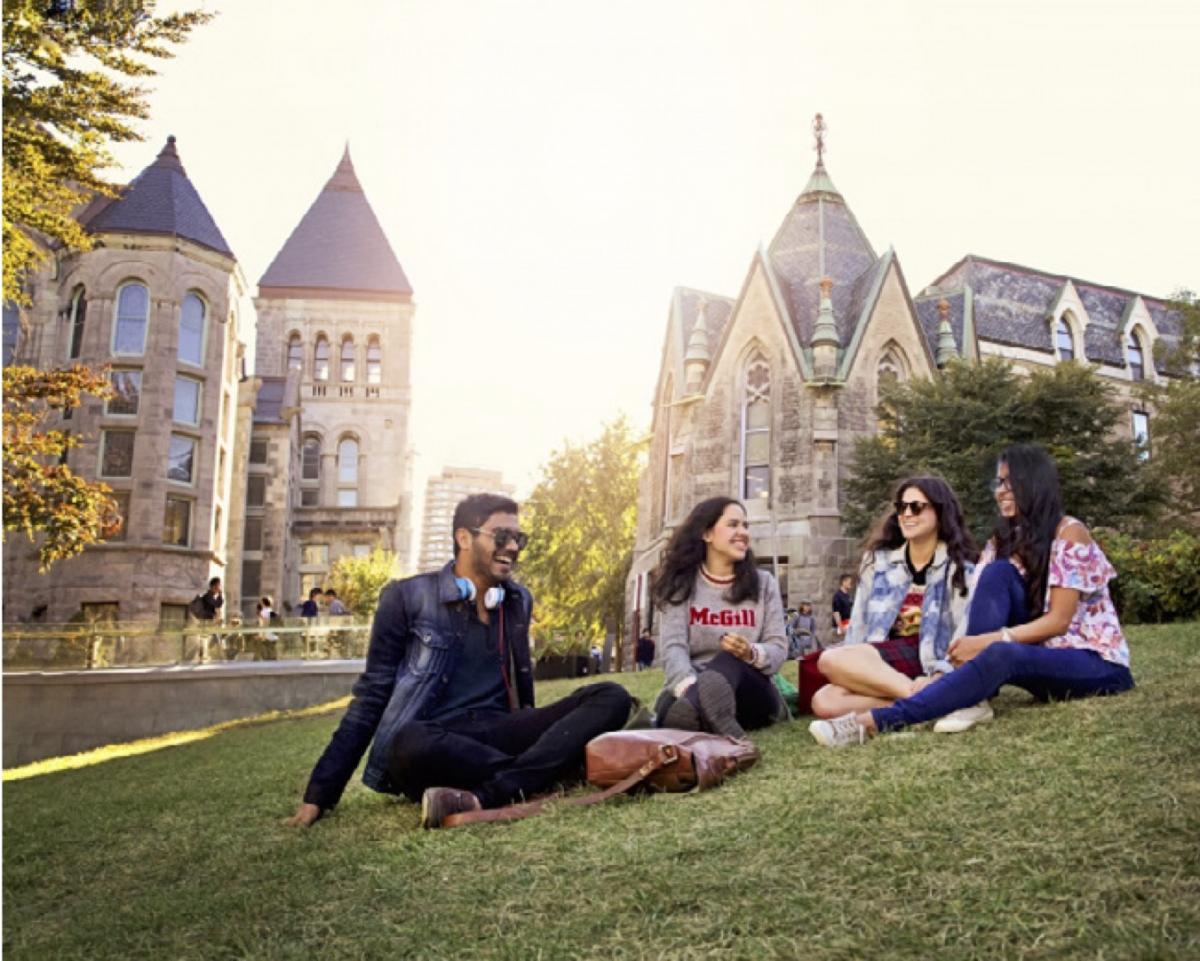 Internships, special weeks & projects
During the four years, students will be have several projects and internships, allowing them to develop both the hard and soft skills learned acquired both within  and outside classes, but will also discover the professional world and be involved in rapid training on critical issues.
Special weeks and projects at CentraleSupélec (years 1 & 2)
At CentraleSupélec the curriculum is into 2 semesters per year, each of which is divided into 2 sequences per year (for a total of 4 sequences per year). Each sequence has a theme with classes that give it a special focus.  At the end, there is a one to two-week project related to this theme and there are one to two-week projects following the examination periods:
Year 1 - Semester 1: "Digital literacy" with Coding weeks (two weeks), "Interdisciplinary dialogue with mathematics" with Modeling (two weeks)

Year 1 - Semester 2: "Algorithm and information" and "Sustainable development", with two Project management weeks (2 × one week)

Year 2 - Semester 3: "Automation and control" with Robotics bootcamp (two weeks), "Complex systems" with Modeling (two weeks)

Year 2 - Semester 4: "Research" (a research project that lasts the whole semester). Project after the examinations: Organizations behaviour (one week), Business games (one week)

Capstone design project at McGill (Year 4)
Each stream culminates with a year-long capstone design project undertaken in a     team. This project is an applied culmination of the student's learning over the four     years.
Internships and summer schools during summer semesters
The Social Impact Internship takes places between the first and second year. It lasts at least five weeks and be spent at a humanitarian, non-profit, or non-governmental organization. The objective is for the student to be confronted directly with real-life social issues and in a context that is, if possible, international or multicultural.
Between years 2 and 3 is the Professional Discovery Internship, and between years 3 and 4 is the Global Project Internship. These internships are designed to be meaningful and consistent with the student's choice of stream and, where appropriate, emphasize international aspects, relevance and impact. The Professional Discovery Internship lasts at least six weeks, during which  students are immersed in a business with a strong international or multicultural focus, possibly with a rotation of positions. The Global Project Internship lasts 3 months and is overseen by a project adviser, who proposes a topic with high potential for concrete results and having, if necessary, an international component.
After the first and third year, there will be optional two-week Summer Schools that focus on issues of Sustainability. The first one will be held online and hosted by McGill, whereas the second will aols be online and hosted by CentraleSupélec. These will also serve to maintain a connection with the campus on the other siee of the Atlantic to where the student is studying.