Companies, become partners of our school

Match your business needs with teaching material.
Let us help you develop your vision and support you in recruiting.
Support our students in developing their professional objectives.
Our partnerships are designed to enable companies to be present throughout the teaching program, with the aim of recruiting capable talent.
Activities enable companies to collaborate with us on subjects associated with the issue of diversity.
International partnerships enable companies to sustainably make their mark in France and globally.
Take advantage of an opening in the world of SMBs: "The SMB Club".
Companies are supported throughout the Apprenticeship program.
Gain advantage through the French Apprenticeship Tax.
Learn how to submit proposals for: internships, employees, French International Volunteers in Business and work-study positions.
Our corporate partners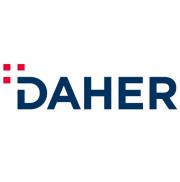 DAHER
Daher is an aircraft manufacturer and an industry and service equipment supplier. Daher asserts its leadership in three main businesses: aircraft manufacturing, aerospace equipment and systems, logistics and supply chain services; and achieved a turnover of 1.2 billion euros in 2019.
With the stability provided by its family ownership, Daher has been committed to innovation since its creation in 1863. Today, present in 13 countries, Daher is a leader in Industry 4.0, designing and developing value-added solutions for its industrial partners.
https://recrutement.daher.com/accueil.aspx?LCID=1036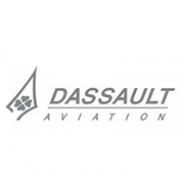 Dassault Aviation
Dassault Aviation is a French aerospace company with proven dual expertise as a manufacturer of both military aircraft and business jets. Creator of more than 100 prototypes in the last century, with over 10,000 aircraft delivered to 90 countries.The hub of a strategic industrial network comprising hundreds of companies in France and international markets Expertise in a number of technologies that are key to strategic autonomy
2,100 Falcon jets in service
1,000 combat aircraft in service
11,500 employees, 80% in France
http://carrieres.dassault-aviation.com/accueil.aspx?LCID=1036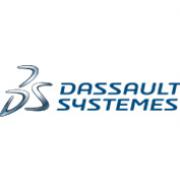 Dassault Systèmes
Dassault Systèmes, the 3DEXPERIENCE Company, provides businesses and people with virtual universes to imagine sustainable innovations. Its 3DEXPERIENCE Platform leverages the Company's world-leading 3D software applications to transform the way products are designed, produced, and supported, enabling businesses to craft delightful customer experiences. With the 3DEXPERIENCE Platform, our customers create "social enterprises" that involve their customers in the innovation process. With its online architecture, the 3DEXPERIENCE environment helps businesses to test and evaluate —anywhere in the development lifecycle of a product or service—the eventual experience they will deliver to their customers. In short, 3DEXPERIENCE powers the next-generation capabilities that drive today's Experience Economy.
http://www.3ds.com/fr/carrieres/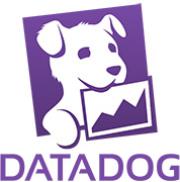 Datadog
Datadog is a monitoring and security platform for cloud-scale infrastructure and applications.
We're on a mission to build the best platform in the world for engineers to understand and scale their systems, applications, and teams.
We operate at high scale— tens of trillions of data points per day—providing always-on alerting, metrics visualization, logs, application tracing, network monitoring, and real-user monitoring for tens of thousands of companies.
To deliver a product that customers love, we tackle and solve complex technical problems at scale, using the cloud and today's best open source technologies.
https://www.datadoghq.com/careers/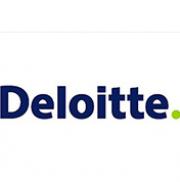 Deloitte
Deloitte is one of the "Big Four" accounting firms and the largest professional services network in the world by revenue and number of professionals. Deloitte provides audit, tax, consulting, enterprise risk and financial advisory services with more than 244,400 professionals globally. In FY 2016, the company earned a record $36.8 billion USD in revenues. As of 2016, Deloitte is the 6th-largest privately owned organization in the United States.
https://www.deloitterecrute.fr/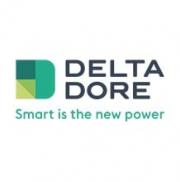 Delta Dore
PIONEERING GROUP AND LEADER IN SMART HOME AND BUILDINGS SOLUTIONS
In a digital world that raises hope and concern in equal measures, we develop reliable, open and secure technological solutions to support energy transition and greater personal comfort, both at home and at work.
https://www.deltadore.fr/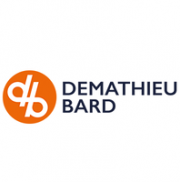 DEMATHIEU & BARD
Independence and long-term Success
Demathieu Bard is an independent group that was founded in 1861 in Lorraine, eastern France. Today, it is one of the country's leading construction and real estate development companies. WIth 43 locations in France and around the world, the Group specializes in the Infrastructure & Civil Engineering, Building, Precast and Real Estate markets. In addition to its renowned expertise, its extensive range of businesses enables Demathieu Bard to supports its clients to successfully complete even the most complex projects
https://demathieu-bard.jobs.net/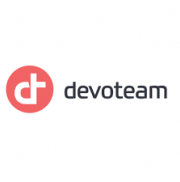 Devoteam
At Devoteam, we deliver innovative technology consulting for business. We are 7,200+ professionals dedicated to ensure our clients win their digital battles.
Present in 18 countries in Europe and the Middle East and drawing on 20 years of experience, we improve business performance making their companies truly digital. We build IT infrastructure for digital, and make sure people are along for the ride.
In 2018 DEVOTEAM ACHIEVED REVENUES OF MORE THAN 652 Millions Euros
At Devoteam, we are digital transformakers