Companies, become partners of our school

Match your business needs with teaching material.
Let us help you develop your vision and support you in recruiting.
Support our students in developing their professional objectives.
Our partnerships are designed to enable companies to be present throughout the teaching program, with the aim of recruiting capable talent.
Activities enable companies to collaborate with us on subjects associated with the issue of diversity.
International partnerships enable companies to sustainably make their mark in France and globally.
Take advantage of an opening in the world of SMBs: "The SMB Club".
Companies are supported throughout the Apprenticeship program.
Gain advantage through the French Apprenticeship Tax.
Learn how to submit proposals for: internships, employees, French International Volunteers in Business and work-study positions.
Our corporate partners
Fayat Energie Services
DES HOMMES AU CŒUR DE L'ÉNERGIE
Fayat Energie Services, représentant la branche énergie du Groupe Fayat, offre des solutions innovantes pour des villes plus intelligentes et connectées, à travers des projets complexes en ingénierie électrique, thermique, systèmes et mobilité.
Au cœur des mutations en cours, nos équipes déploient leurs expertises et compétences dans un but de préservation de l'environnement auprès de grands donneurs d'ordre dans les secteurs : tertiaire, industriel, nucléaire, de l'aménagement du territoire ainsi que de la mobilité urbaine et routière.
Nous apportons des réponses dans le cadre de travaux neufs, réhabilitation, maintenance et exploitation, de la conception à la réalisation pour des projets de différentes envergures.
Fayat Energie Services poursuit son développement à l'international grâce à sa maîtrise de l'ingénierie électrique dans les secteurs : aérien, urbain, de l'eau, de la grande distribution et de l'éclairage public.
https://energieservices.fayat.com/fr/fayat-energie-services
Findle
Cabinet de conseil spécialisé dans les projets de transformation du Retail.
Findle accompagne les entreprises dans leurs mutations digitales et Supply Chain :
Pilotage de plans de transformation en appui des directions générales et alignement du portefeuille des projets avec la stratégie de l'entreprise
Amélioration de l'efficacité opérationnelle et de la satisfaction clients, sur des problématiques Retail, Supply Chain ou e-commerce
Refonte des processus métiers (approvisionnements, merchandising, concepts magasins…) et expressions de besoins IT
Au départ une aventure entre 5 passionnés, aujourd'hui un savoir-faire et une approche partagés par une équipe étoffée.
https://findle.fr/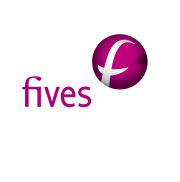 Fives
Fives, an industrial engineering Group, designs and supplies machines, process equipment and production lines for the world's largest industrial groups including the aluminium, steel, glass, automotive, aerospace, logistics, cement and energy sectors. 
http://www.fivesgroup.com/careers/discover-fives-careers.html
ForePaas
La donnée moteur de création de valeur
ForePaaS est la plateforme data tout-en-un pour construire, déployer et faire grandir vos applications et algorithmes, sur le cloud de votre choix
https://www.forepaas.com/fr/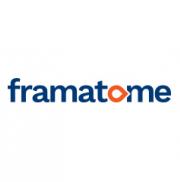 Framatome
Framatome is a major international player in the nuclear energy market recognized for its innovative solutions and value-added technologies for designing, building, maintaining, and advancing the global nuclear fleet. The company designs, manufactures, and installs components, fuel and instrumentation and control systems for nuclear power plants and offers a full range of reactor services.
With 14,000 employees worldwide, every day Framatome's expertise helps its customers improve the safety and performance of their nuclear plants and achieve their economic and societal goals.
https://www.framatome.com