Companies, become partners of our school

Match your business needs with teaching material.
Let us help you develop your vision and support you in recruiting.
Support our students in developing their professional objectives.
Our partnerships are designed to enable companies to be present throughout the teaching program, with the aim of recruiting capable talent.
Activities enable companies to collaborate with us on subjects associated with the issue of diversity.
International partnerships enable companies to sustainably make their mark in France and globally.
Take advantage of an opening in the world of SMBs: "The SMB Club".
Companies are supported throughout the Apprenticeship program.
Gain advantage through the French Apprenticeship Tax.
Learn how to submit proposals for: internships, employees, French International Volunteers in Business and work-study positions.
Our corporate partners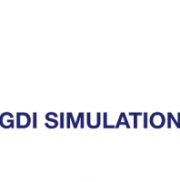 GDI Simulation
European leader in educational solutions and shooting training ranging from military defense to civil security. GDI Simulation offers :
A full range of simulators which comes in three product lines: Combat Shooting Simulators ( STC) , the Drive Simulators at Shooting ( SET) and Simulators for Behavior Training (SEC)

Senior product range and related services to improve the operational capabilities of its customers.

Comprehensive solutions ranging from the design, development, serial delivery through the support of our customers over the entire life of the product.
http://www.gdi-simulation.fr/fr/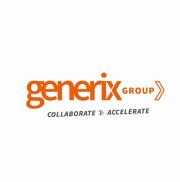 Generix Group
Generix Group is a Collaborative Supply Chain expert present in 50 countries, thanks to its subsidiaries and network of partners. More than 5,000 companies around the world use its SaaS solutions.
The group's 500 employees provide daily support for such customers as Carrefour, Danone, Eroski, Bic and Geodis in the digital transformation of their Supply Chain.
Its collaborative platform, Generix Supply Chain Hub, helps companies to keep the promises they make to their customers. It combines the capabilities to execute physical flows, digitaliz information flows and connect companies to all their partners, in real time.
Generix Supply Chain Hub is aimed at all players in the Supply Chain: manufacturers, third-party logistics providers (3PL) and retailers.
https://www.generixgroup.com/fr/generix-group-editeur-dapplications-plateformes-collaboratives-pour-entreprise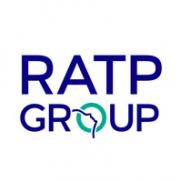 GROUPE RATP
Present in 14 countries, across four continents, the RATP Group is a global leader in urban mobility. On a daily basis, our 63,000 employees work round-the-clock to develop, operate, maintain and modernise innovative public transport systems, and to meet the mobility needs of travellers. We operate daily eight means of transport (metro, tram, urban and inter-urban buses, regional trains, sightseeing, maritime shuttles, cable transport and transport on demand), and we are also present, in partnership, on the new mobility chain on four other modes (autonomous shuttles, electric scooter, carpooling and car sharing). The RATP group offers reliable and connected mobility solutions for smart, sustainable cities.
https://www.ratp.fr/groupe-ratp