Companies, become partners of our school

Match your business needs with teaching material.
Let us help you develop your vision and support you in recruiting.
Support our students in developing their professional objectives.
Our partnerships are designed to enable companies to be present throughout the teaching program, with the aim of recruiting capable talent.
Activities enable companies to collaborate with us on subjects associated with the issue of diversity.
International partnerships enable companies to sustainably make their mark in France and globally.
Take advantage of an opening in the world of SMBs: "The SMB Club".
Companies are supported throughout the Apprenticeship program.
Gain advantage through the French Apprenticeship Tax.
Learn how to submit proposals for: internships, employees, French International Volunteers in Business and work-study positions.
Our corporate partners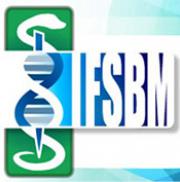 IFSBM
L'IFSBM est un institut public unique en France car il est à l'interface de l'Université, des grandes écoles d'ingénieurs, d'hopitaux, de laboratoires de recherche publique et de l'industrie biomédicale. Département de la Faculté de Médecine Kremlin Bicêtre-Université Paris Sud, l'IFSBM, est localisé dans le bâtiment de Médecine Moléculaire de Gustave Roussy. Cet environnement où médecine et biologie sont en étroite symbiose est particulièrement propice à la création de liens étroits entre apprenants et formateurs.
http://www.ifsbm.u-psud.fr/les-stages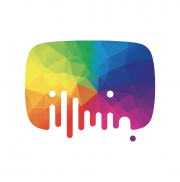 ILLUIN TECHNOLOGY
Illuin Technology is a young company carrying out strategic projects around AI and new modes of technological interaction.
Our challenge: appraise, integrate and master the latest AI technologies and human-machine interfaces
Our vision to change the codes is to combine the scientific and technical excellence of our projects in the field of data science and new interfaces with the excellence of a human-oriented Design Thinking and UX approach.
https://www.illuin.tech/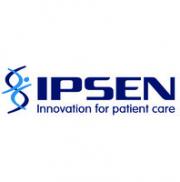 ipsen
Ipsen is a global specialty-driven biopharmaceutical group focused on innovation and Specialty Care. It develops and commercializes innovative medicines in three key therapeutic areas - Oncology, Neuroscience and Rare Diseases.
https://www.ipsen.com/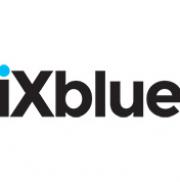 IXBLUE
iXBlue is a leading global provider of innovative solutions and services for navigation, positioning, and imaging. Civil and defense customers rely on our systems, operations, and services for the challenges they face at sea, on land, in the air or in space. We are recognized throughout the industry for our pioneering work on the development of ultimate performance fiber-optic gyroscopes (FOG), acoustic and sonar signal processing, and inertial-acoustic sensor data fusion. In all of these areas, we work to ensure that our products provide high accuracy, unrivalled performance and unsurpassed reliability. iXBlue's offerings encompass inertial navigation systems, photonic components and modules, acoustic positioning and sonar solutions, imaging systems, motion simulators, and stabilized platforms.
https://www.ixblue.com/