Companies, become partners of our school

Match your business needs with teaching material.
Let us help you develop your vision and support you in recruiting.
Support our students in developing their professional objectives.
Our partnerships are designed to enable companies to be present throughout the teaching program, with the aim of recruiting capable talent.
Activities enable companies to collaborate with us on subjects associated with the issue of diversity.
International partnerships enable companies to sustainably make their mark in France and globally.
Take advantage of an opening in the world of SMBs: "The SMB Club".
Companies are supported throughout the Apprenticeship program.
Gain advantage through the French Apprenticeship Tax.
Learn how to submit proposals for: internships, employees, French International Volunteers in Business and work-study positions.
Our corporate partners
Kearney
Kearney is a leading global management consulting firm with offices in more than 40 countries. We are a partner-owned firm, mutually committed to helping clients achieve immediate impact and growing advantage on their most mission-critical issues. Our work provides clear benefits to the organizations we work with in both the short and long term. We focus our resources, leverage our global scale, and drive excellence in all we do while enhancing our partner-like culture to ensure we are collaborative, authentic, and forward-thinking.
https://www.fr.kearney.com/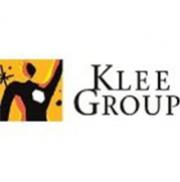 Klee
Klee Group is one of the most sustainable IT Companies on the market, while leveraging agile activities. We design, develop and invent customized technological solutions, led by experts and consultants who are involved and attentive.
http://www.kleegroup.com/