Companies, become partners of our school

Match your business needs with teaching material.
Let us help you develop your vision and support you in recruiting.
Support our students in developing their professional objectives.
Our partnerships are designed to enable companies to be present throughout the teaching program, with the aim of recruiting capable talent.
Activities enable companies to collaborate with us on subjects associated with the issue of diversity.
International partnerships enable companies to sustainably make their mark in France and globally.
Take advantage of an opening in the world of SMBs: "The SMB Club".
Companies are supported throughout the Apprenticeship program.
Gain advantage through the French Apprenticeship Tax.
Learn how to submit proposals for: internships, employees, French International Volunteers in Business and work-study positions.
Our corporate partners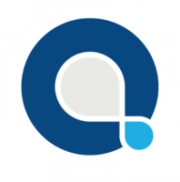 Qualia Systèmes
Créée en 2002 par 2 associés issus de l'école Centrale Paris, Qualia Systèmes est une société experte dans la conception et le développement d'applications mobiles (iOS et Android).
Avec plus de 100 références d'applications publiées sur les stores, une méthodologie éprouvée et une équipe d'Ingénieurs recrutés parmi les meilleures écoles d'informatique françaises, Qualia Systèmes se positionne comme une véritable plateforme d'accélération pour le développement de vos projets mobiles.
Dans le domaine des NTIC et en particulier celui du mobile et de l'IoT, l'innovation est quotidienne et c'est l'un des piliers de la culture de Qualia Systèmes. Aussi, le pôle R&D de Qualia Systèmes explore également les nouvelles technologies (robotique, objets connectés...) qui feront le monde de demain.
http://www.qualia.fr/