Companies, become partners of our school

Match your business needs with teaching material.
Let us help you develop your vision and support you in recruiting.
Support our students in developing their professional objectives.
Our partnerships are designed to enable companies to be present throughout the teaching program, with the aim of recruiting capable talent.
Activities enable companies to collaborate with us on subjects associated with the issue of diversity.
International partnerships enable companies to sustainably make their mark in France and globally.
Take advantage of an opening in the world of SMBs: "The SMB Club".
Companies are supported throughout the Apprenticeship program.
Gain advantage through the French Apprenticeship Tax.
Learn how to submit proposals for: internships, employees, French International Volunteers in Business and work-study positions.
Our corporate partners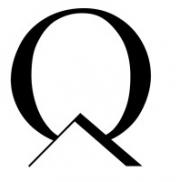 Quandela
Quandela brings state-of-the-art technology and combines it with the strong dedication of its teams. We build unique solid-state sources of quantum light and create quantum algorithms to power a new generation of quantum computers, available on the cloud. 
In other words : Quandela designs quantum computers. Our goal is to provide a European-based answer to the challenges facing industry and academia worldwide. Benefiting from years of fundamental science, we are a young team of award-winning physicists and accomplished engineers. The company was founded in 2017 by three experts, each of them having earned the reputation as a leader in their field.
https://www.quandela.com/