Companies, become partners of our school

Match your business needs with teaching material.
Let us help you develop your vision and support you in recruiting.
Support our students in developing their professional objectives.
Our partnerships are designed to enable companies to be present throughout the teaching program, with the aim of recruiting capable talent.
Activities enable companies to collaborate with us on subjects associated with the issue of diversity.
International partnerships enable companies to sustainably make their mark in France and globally.
Take advantage of an opening in the world of SMBs: "The SMB Club".
Companies are supported throughout the Apprenticeship program.
Gain advantage through the French Apprenticeship Tax.
Learn how to submit proposals for: internships, employees, French International Volunteers in Business and work-study positions.
Our corporate partners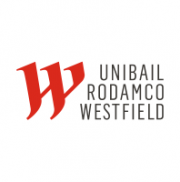 Unibail Rodamco-Westfield
Unibail-Rodamco-Westfield is the premier global developer and operator of flagship destinations, with a portfolio valued at €65.3 Bn as at December 31, 2019, of which 86% in retail, 6% in offices, 5% in convention & exhibition venues and 3% in services. Currently, we own and operate 90 shopping centres, including 55 flagships in the most dynamic cities in Europe and the United States. Present on 2 continents and in 12 countries, our centres welcome 1.2 billion visits per year. We have a development pipeline of €8.3 billion. With the support of our 3,600 professionals and an unparalleled track-record and know-how, we are ideally positioned to generate superior value and develop world-class projects.
We distinguish ourselves by our Better Places 2030 agenda, that sets our ambition to create better places that respect the highest environmental standards and contribute to better cities.
https://www.urw.com/fr-FR
Upslide
Helping people work better in Microsoft office
We help people work better on Microsoft Office. We want to give back time for thought and creativity through beautiful, smart tools. UpSlide helps you produce high-quality reports and presentations faster in PowerPoint, Excel and Word. 500 teams already chose UpSlide to improve their collaboration in 60 countries! Today, we are about eighty people maintaining a fulfilling work atmosphere and delivering high-quality work on a daily basis. For us, working better means more efficiently, for a high-quality result and with pleasure.
https://www.upslide.net/fr/
Urgo
URGO Group is a French leading international healthcare group, specialized in advanced wound care and self-care. Created in 1880, family-owned, URGO Group is engaged on a day-to-day basis with patients, health care professionals and the general public.
With its Urgo Medical division, it develops innovative wound dressings to address an increased need worldwide for the care of chronic wounds.
With its Urgo Consumer Healthcare division, it gives access to responsible healthcare solutions in the areas of first aid, nutritional supplements, sexual hygiene, cold and allergies.
With its Start-up UrgoTech, it prepares the future and offers patients the benefits of connected health.
https://www.urgo-group.fr/