Companies, become partners of our school

Match your business needs with teaching material.
Let us help you develop your vision and support you in recruiting.
Support our students in developing their professional objectives.
Our partnerships are designed to enable companies to be present throughout the teaching program, with the aim of recruiting capable talent.
Activities enable companies to collaborate with us on subjects associated with the issue of diversity.
International partnerships enable companies to sustainably make their mark in France and globally.
Take advantage of an opening in the world of SMBs: "The SMB Club".
Companies are supported throughout the Apprenticeship program.
Gain advantage through the French Apprenticeship Tax.
Learn how to submit proposals for: internships, employees, French International Volunteers in Business and work-study positions.
Our corporate partners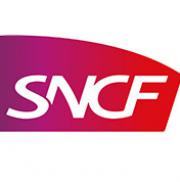 SNCF
Our business? Bringing people together. Making passenger and freight transport seamless and easy. Designing and developing the mobility of tomorrow. And much more. To meet these challenges, SNCF Group has reorganized into three components:
SNCF EPIC to set overall Group strategy
SNCF Réseau (Network) EPIC to manage, operate and develop the French rail network
SNCF Mobilités (Mobility) EPIC to transport passengers and freight
https://www.emploi.sncf.com/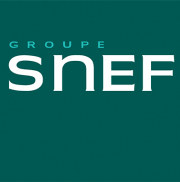 SNEF
A French independent leader and a recognized player in the sectors of Energy, Industrial Processes, Telecommunications and Information Technologies, Groupe SNEF designs, develops and integrates multi-technical solutions.
http://www.snef.fr/groupe.php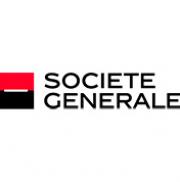 Société Générale
Societe Generale is one of the leading European financial services groups. Based on a diversified and integrated banking model, the Group combines financial strength and proven expertise in innovation with a strategy of sustainable growth, aiming to be the trusted partner for its clients, committed to the positive transformations of the world. Active in the real economy for over 150 years, with a solid position in Europe and connected to the rest of the world, Societe Generale employs over 149,000 members of staff in 67 countries and supports on a daily basis 31 million individual clients, businesses and institutional investors around the world. The Group offers a wide range of advisory services and tailored financial solutions to secure transactions, protect and manage assets and savings, and help its clients finance their projects. Societe Generale seeks to protect them in both their day-to-day life and their professional activities, offering the innovative services and solutions they require. The Group's mission is to empower each and everyone who wants to have a positive impact on the future. 
https://careers.societegenerale.com/en/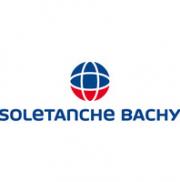 Soletanche Bachy
Soletanche Bachy is the world leader in foundations and soil technologies.
We offer the widest range of geotechnical solutions on the global market: deep foundations, reinforcing, waterproof cutoff walls and ground treatment, retaining structures, civil engineering, ground improvement, and tunnels.
http://www.soletanche-bachy.com/SBF/sbf.nsf/sbf/carrieres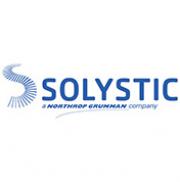 Solystic
SOLYSTIC SAS has been designing and installing postal sorting solutions throughout the world for 60 years. Our customers and partners benefit from our skills and expertise.
www.solystic.com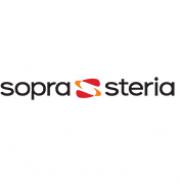 Sopra Steria
Sopra Steria, a European leader in consulting, digital services and software development, helps its clients drive their digital transformation to obtain tangible and sustainable benefits. It provides end-to-end solutions to make large companies and organisations more competitive by combining in-depth knowledge of a wide range of business sectors and innovative technologies with a fully collaborative approach. Sopra Steria places people at the heart of everything it does and is committed to making the most of digital technology to build a positive future for its clients. With 45,000 employees in 25 countries, the Group generated revenue of €4.1 billion in 2018.
www.recrutement.soprasteria.com
Spie Batignolles
Spie Batignolles is a French construction company providing building and infrastructure construction all around the word.
http://www.spiebatignolles.fr/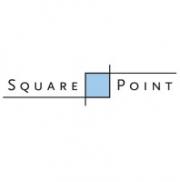 Squarepoint Capital
Squarepoint Capital is a leading global investment management firm that develops quantitative investment strategies to achieve high quality returns for our clients. We are a data and technology driven firm who specialize in developing automated trading systems that execute across global financial markets.
https://www.squarepoint-capital.com/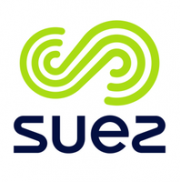 Suez
In the face of global challenges and an ever changing world, the SUEZ Group strives daily to deliver essential life services, to protect water resources, and to treat and recover waste; and thus support our customers by providing innovative solutions. In this developing world, where natural resources are limited, we must promote a more rational use of natural resources, as rapid urbanisation and a growing population mean we will need to optimise our use of resources and reduce our consumption of raw materials. Consequently our strategy consists of promoting an effective and sustainable management of resources and of developing the production of new resources to anticipate demand.
https://www.suez.fr/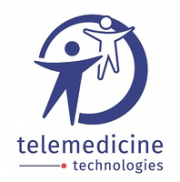 Telemedicine Technologies
Telemedicine Technologies is an engineer company specialized in eHealth information systems, a fast growing sector with many opportunities. Telemedicine Technologies activity is a mix of various disciplines (Software engineering, space technologies, big data and data science, medicine and clinical operations …) in an international environment and a start up spirit.
Telemedicine Technologies developp and provides solutions that contribute to improve the care system, the patient monitoring or the clinical and epidemiological research in a wide variety of uses.
http://www.tentelemed.com/carrieres/