Companies, become partners of our school

Match your business needs with teaching material.
Let us help you develop your vision and support you in recruiting.
Support our students in developing their professional objectives.
Our partnerships are designed to enable companies to be present throughout the teaching program, with the aim of recruiting capable talent.
Activities enable companies to collaborate with us on subjects associated with the issue of diversity.
International partnerships enable companies to sustainably make their mark in France and globally.
Take advantage of an opening in the world of SMBs: "The SMB Club".
Companies are supported throughout the Apprenticeship program.
Gain advantage through the French Apprenticeship Tax.
Learn how to submit proposals for: internships, employees, French International Volunteers in Business and work-study positions.
Our corporate partners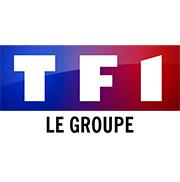 TF1
TF1 is a media group whose mission is to inform and entertain. The group operates and develops five freeview channels and several special-interest pay-TV channels as well as their digital offshoots. The TF1 group's businesses today cover the entire audiovisual value chain. France's leading mainstream television group, TF1 is also an integrated media group that has developed activities in high-growth segments for a number of years.
https://www.groupe-tf1.fr/fr/talents/nous-rejoindre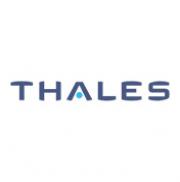 Thales
Whenever a critical decision needs to be made, Thales has a role to play. Our solutions help customers to make the right decisions at the right time and act accordingly in challenging environments. To help create a safer world, we serve five keys sectors:
Aerospace
Space
Ground Transportation
Digital Identity and Security
Defence and Security
World-class technology, the combined expertise of 80,000 employees and operations in 68 countries have made Thales a key player in keeping the public safe and secure, guarding vital infrastructure and protecting the national security interests of countries around the globe.
https://www.thalesgroup.com/fr/candidat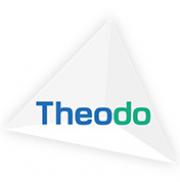 Theodo
Velocity : n. the ability to translate quickly an idea into an exploitable feature. Velocity is the key to success on the Internet. Our methodology is inspired by the web leaders. It enables us to bring your ideas to life in record time. Our ingredients: the very best programmers, only the best web technologies, automatic deployment in production, maximum agility to incorporate the evolution of your needs, and teamwork with our clients.
http://www.theodo.fr/fr/
TNP Consultants
Créé en 2007, TNP est un cabinet de conseil français, hybride et indépendant, spécialisé dans les transformations opérationnelles, digitales et réglementaires des entreprises.
TNP intervient sur les dimensions de stratégie opérationnelle, systèmes d'information, métier et capital humain, dans les secteurs de la banque, de l'assurance, du transport, de l'énergie et de l'automobile et du secteur public. Spécialisés dans la définition et la mise en œuvre de programmes de transformation, nous avons fait de l'accélération de la performance de nos clients notre ADN.
https://www.tnpconsultants.com/fr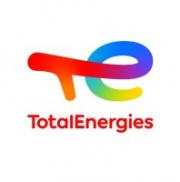 Total Energies
TotalEnergies is a broad energy company that produces and markets energies on a global scale: oil and biofuels, natural gas and green gases, renewables and electricity. Our 105,000 employees are committed to energy that is ever more affordable, clean, reliable and accessible to as many people as possible. Active in more than 130 countries, TotalEnergies puts sustainable development in all its dimensions at the heart of its projects and operations to contribute to the well-being of people.
We put sustainable development at the heart of our strategy.
Our commitment has four dimensions:
Sustainable energy: leading the transformation of the energy model to combat climate change and respond to people's needs.

Well-being of people: being a leading name as an employer and a responsible operator.

Environmental excellence: accelerating progress on environmental stewardship.

Creating value for society: generating shared prosperity across regions.
We have also committed to contributing to the achievement of the United Nations' Sustainable Development Goals and to using them as a framework for measuring and prioritizing all of its impacts more effectively.
TotalEnergies, a Company Full of Energies
People are at the center of our collective project and values. Through their diversity, individual engagement and talent, our employees are the energy that keeps us moving.
https://totalenergies.com/fr/groupe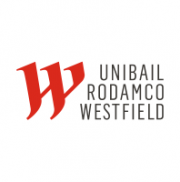 Unibail Rodamco-Westfield
Unibail-Rodamco-Westfield is the premier global developer and operator of flagship destinations, with a portfolio valued at €65.3 Bn as at December 31, 2019, of which 86% in retail, 6% in offices, 5% in convention & exhibition venues and 3% in services. Currently, we own and operate 90 shopping centres, including 55 flagships in the most dynamic cities in Europe and the United States. Present on 2 continents and in 12 countries, our centres welcome 1.2 billion visits per year. We have a development pipeline of €8.3 billion. With the support of our 3,600 professionals and an unparalleled track-record and know-how, we are ideally positioned to generate superior value and develop world-class projects.
We distinguish ourselves by our Better Places 2030 agenda, that sets our ambition to create better places that respect the highest environmental standards and contribute to better cities.
https://www.urw.com/fr-FR
Upslide
Helping people work better in Microsoft office
We help people work better on Microsoft Office. We want to give back time for thought and creativity through beautiful, smart tools. UpSlide helps you produce high-quality reports and presentations faster in PowerPoint, Excel and Word. 500 teams already chose UpSlide to improve their collaboration in 60 countries! Today, we are about eighty people maintaining a fulfilling work atmosphere and delivering high-quality work on a daily basis. For us, working better means more efficiently, for a high-quality result and with pleasure.
https://www.upslide.net/fr/
Urgo
URGO Group is a French leading international healthcare group, specialized in advanced wound care and self-care. Created in 1880, family-owned, URGO Group is engaged on a day-to-day basis with patients, health care professionals and the general public.
With its Urgo Medical division, it develops innovative wound dressings to address an increased need worldwide for the care of chronic wounds.
With its Urgo Consumer Healthcare division, it gives access to responsible healthcare solutions in the areas of first aid, nutritional supplements, sexual hygiene, cold and allergies.
With its Start-up UrgoTech, it prepares the future and offers patients the benefits of connected health.
https://www.urgo-group.fr/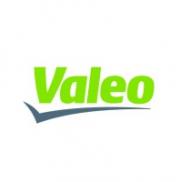 Valeo
Valeo is an automotive supplier and partner to automakers worldwide. As a technology company, we design innovative solutions for smart mobility, with a particular focus on intuitive driving and reducing CO2 emissions. The Group also provides and distributes spare parts for automakers and independent aftermarket operators.
https://www.valeo.com/en/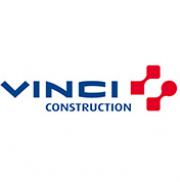 Vinci Construction
VINCI Construction est l'un des pôles de VINCI, premier groupe mondial de concessions et de construction. Acteur mondial et leader européen de la construction, VINCI Construction réunit un ensemble de compétences dans les métiers du bâtiment, du génie civil, des travaux hydrauliques et des services.
www.vinci-construction.com