Companies, become partners of our school

Match your business needs with teaching material.
Let us help you develop your vision and support you in recruiting.
Support our students in developing their professional objectives.
Our partnerships are designed to enable companies to be present throughout the teaching program, with the aim of recruiting capable talent.
Activities enable companies to collaborate with us on subjects associated with the issue of diversity.
International partnerships enable companies to sustainably make their mark in France and globally.
Take advantage of an opening in the world of SMBs: "The SMB Club".
Companies are supported throughout the Apprenticeship program.
Gain advantage through the French Apprenticeship Tax.
Learn how to submit proposals for: internships, employees, French International Volunteers in Business and work-study positions.
Our corporate partners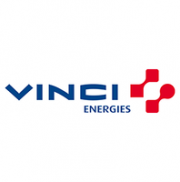 Vinci Energies
In a world undergoing constant change, VINCI Energies focuses on connections, performance, energy efficiency and data to fast-track the rollout of new technologies and support two major changes: the digital transformation and the energy transition.
With their strong regional roots, agile and innovative, VINCI Energies' business units boost the reliability, safety and efficiency of energy, transport and communication infrastructure, factories, buildings and information systems.
https://www.vinci-energies.com/en/
Vitec
A worldwide leader in end-to-end video streaming, VITEC's solutions for broadcast, enterprise, government, military, and large-scale sports & entertainment venues are tailored to each customer's unique workflow. At the core of every VITEC solution is a commitment to offer products with the lowest latency and most robust IPTV capability on the market.
www.vitec.com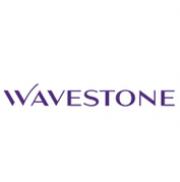 Wavestone
At the confluence of management and digital consulting, Wavestone supports leading companies and organizations in delivering their most critical transformation on the basis of a single, central conviction: there can be no successful transformation without a shared culture of enthusiasm for change. That's what we call "The Positive Way".
This positive mindset which feeds off the pleasure of the challenge, the pleasure of imagining new ways forward, and the pleasure of succeeding together, is what drives our 3,000 consultants, across 4 continents, on a daily basis.
https://www.wavestone.com/en/careers/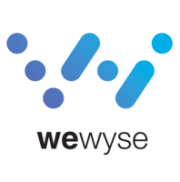 WeWyse
Le Big Data et l'IA investissent notre quotidien et transforment en profondeur nos villes, nos moyens de transports, nos entreprises, nos façons de consommer. Les possibilités sont infinies et tout reste à inventer.
WeWyse rassemble une communauté de passionnés qui partagent l'ambition d'être les acteurs de cette révolution. Nous mettons cette expertise au service des grands groupes en les accompagnant depuis la définition de leur stratégie Data jusqu'à la mise en œuvre de solutions innovantes.
https://www.wewyse.com/