Companies, become partners of our school

Match your business needs with teaching material.
Let us help you develop your vision and support you in recruiting.
Support our students in developing their professional objectives.
Our partnerships are designed to enable companies to be present throughout the teaching program, with the aim of recruiting capable talent.
Activities enable companies to collaborate with us on subjects associated with the issue of diversity.
International partnerships enable companies to sustainably make their mark in France and globally.
Take advantage of an opening in the world of SMBs: "The SMB Club".
Companies are supported throughout the Apprenticeship program.
Gain advantage through the French Apprenticeship Tax.
Learn how to submit proposals for: internships, employees, French International Volunteers in Business and work-study positions.
Our corporate partners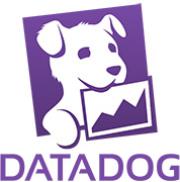 Datadog
Datadog is a monitoring and security platform for cloud-scale infrastructure and applications.
We're on a mission to build the best platform in the world for engineers to understand and scale their systems, applications, and teams.
We operate at high scale— tens of trillions of data points per day—providing always-on alerting, metrics visualization, logs, application tracing, network monitoring, and real-user monitoring for tens of thousands of companies.
To deliver a product that customers love, we tackle and solve complex technical problems at scale, using the cloud and today's best open source technologies.
https://www.datadoghq.com/careers/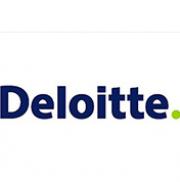 Deloitte
Deloitte is one of the "Big Four" accounting firms and the largest professional services network in the world by revenue and number of professionals. Deloitte provides audit, tax, consulting, enterprise risk and financial advisory services with more than 244,400 professionals globally. In FY 2016, the company earned a record $36.8 billion USD in revenues. As of 2016, Deloitte is the 6th-largest privately owned organization in the United States.
https://www.deloitterecrute.fr/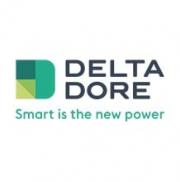 Delta Dore
PIONEERING GROUP AND LEADER IN SMART HOME AND BUILDINGS SOLUTIONS
In a digital world that raises hope and concern in equal measures, we develop reliable, open and secure technological solutions to support energy transition and greater personal comfort, both at home and at work.
https://www.deltadore.fr/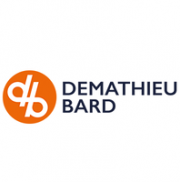 DEMATHIEU & BARD
Independence and long-term Success
Demathieu Bard is an independent group that was founded in 1861 in Lorraine, eastern France. Today, it is one of the country's leading construction and real estate development companies. WIth 43 locations in France and around the world, the Group specializes in the Infrastructure & Civil Engineering, Building, Precast and Real Estate markets. In addition to its renowned expertise, its extensive range of businesses enables Demathieu Bard to supports its clients to successfully complete even the most complex projects
https://demathieu-bard.jobs.net/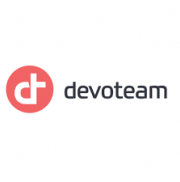 Devoteam
At Devoteam, we deliver innovative technology consulting for business. We are 7,200+ professionals dedicated to ensure our clients win their digital battles.
Present in 18 countries in Europe and the Middle East and drawing on 20 years of experience, we improve business performance making their companies truly digital. We build IT infrastructure for digital, and make sure people are along for the ride.
In 2018 DEVOTEAM ACHIEVED REVENUES OF MORE THAN 652 Millions Euros
At Devoteam, we are digital transformakers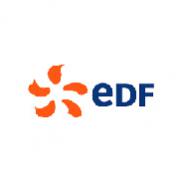 EDF
As the world's biggest electricity generator, the EDF Group covers every sector of expertise, from generation to trading and transmission grids. EDF builds on the expertise of its people, its R&D and engineering skills, its experience as a leading industry operator and the attentive support of its customers to deliver competitive solutions that successfully reconcile economic growth with climate protection.
https://www.edf.fr/edf-recrute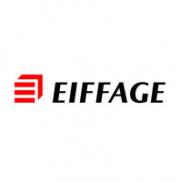 Eiffage
Eiffage is one of Europe's leading operators in construction and concessions, with more than 100,000 projects in France and around the world in 2018. Our 70,400 employees work in construction, real estate, urban development, civil engineering, metallic construction, roads, energy systems and concessions. 
With climate change now a tangible reality and worldwide demand for sustainable and resilient cities and infrastructure, Eiffage implements a low-carbon strategy on a large scale and seizes every opportunity for innovation in this area, so it can make the difference and deliver shared sustainable development. 
Our goal is to invent the future with a human perspective by creating the sustainable cities of tomorrow, connecting regions and implementing increasingly innovative solutions and services to meet people's needs locally
https://www.eiffage.com/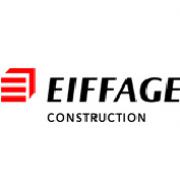 Eiffage Construction
Eiffage Construction, acteur majeur du BTP en Europe et filiale du groupe Eiffage, réunit l'ensemble des métiers liés à l'aménagement, la promotion immobilière, la construction, la maintenance et les travaux services.
https://www.eiffageconstruction.com/carrieres/emplois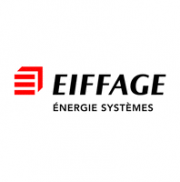 Eiffage Energie Systèmes
Customer-focused organisation
Eiffage Énergie Systèmes is the umbrella brand adopted for the Eiffage Group's energy systems businesses in early 2018, in order to better reflect the diversity of their respective expertise and specialities.
Eiffage Énergie Systèmes' activity revolves around three broad fields of expertise: electrical engineering, industrial engineering and HVAC and energy systems. Leveraging these areas of expertise, we operate across the full spectrum of design, integration, installation, construction and maintenance markets.
Eiffage Énergie Systèmes addresses four basic markets: industry, tertiary, infrastructures & networks and cities and communities. We can draw on wide-ranging expertise and specialities in a dense network of centres.
https://www.eiffageenergiesystemes.com/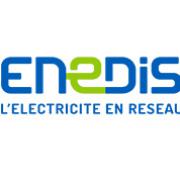 Enedis
Enedis manages the public electricity distribution network for 95% of continental France.
Every day, its 38,507 employees oversee the operation, maintenance and development of a nearly 1.3 million km network.
http://www.enedis.fr/postuler-nos-offres