Companies, become partners of our school

Match your business needs with teaching material.
Let us help you develop your vision and support you in recruiting.
Support our students in developing their professional objectives.
Our partnerships are designed to enable companies to be present throughout the teaching program, with the aim of recruiting capable talent.
Activities enable companies to collaborate with us on subjects associated with the issue of diversity.
International partnerships enable companies to sustainably make their mark in France and globally.
Take advantage of an opening in the world of SMBs: "The SMB Club".
Companies are supported throughout the Apprenticeship program.
Gain advantage through the French Apprenticeship Tax.
Learn how to submit proposals for: internships, employees, French International Volunteers in Business and work-study positions.
Our corporate partners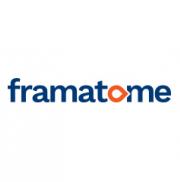 Framatome
Framatome is a major international player in the nuclear energy market recognized for its innovative solutions and value-added technologies for designing, building, maintaining, and advancing the global nuclear fleet. The company designs, manufactures, and installs components, fuel and instrumentation and control systems for nuclear power plants and offers a full range of reactor services.
With 14,000 employees worldwide, every day Framatome's expertise helps its customers improve the safety and performance of their nuclear plants and achieve their economic and societal goals.
https://www.framatome.com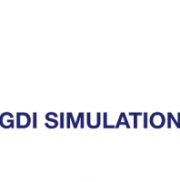 GDI Simulation
European leader in educational solutions and shooting training ranging from military defense to civil security. GDI Simulation offers :
A full range of simulators which comes in three product lines: Combat Shooting Simulators ( STC) , the Drive Simulators at Shooting ( SET) and Simulators for Behavior Training (SEC)

Senior product range and related services to improve the operational capabilities of its customers.

Comprehensive solutions ranging from the design, development, serial delivery through the support of our customers over the entire life of the product.
http://www.gdi-simulation.fr/fr/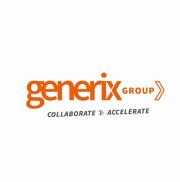 Generix Group
Generix Group is a Collaborative Supply Chain expert present in 50 countries, thanks to its subsidiaries and network of partners. More than 5,000 companies around the world use its SaaS solutions.
The group's 500 employees provide daily support for such customers as Carrefour, Danone, Eroski, Bic and Geodis in the digital transformation of their Supply Chain.
Its collaborative platform, Generix Supply Chain Hub, helps companies to keep the promises they make to their customers. It combines the capabilities to execute physical flows, digitaliz information flows and connect companies to all their partners, in real time.
Generix Supply Chain Hub is aimed at all players in the Supply Chain: manufacturers, third-party logistics providers (3PL) and retailers.
https://www.generixgroup.com/fr/generix-group-editeur-dapplications-plateformes-collaboratives-pour-entreprise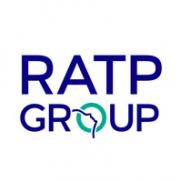 GROUPE RATP
Present in 14 countries, across four continents, the RATP Group is a global leader in urban mobility. On a daily basis, our 63,000 employees work round-the-clock to develop, operate, maintain and modernise innovative public transport systems, and to meet the mobility needs of travellers. We operate daily eight means of transport (metro, tram, urban and inter-urban buses, regional trains, sightseeing, maritime shuttles, cable transport and transport on demand), and we are also present, in partnership, on the new mobility chain on four other modes (autonomous shuttles, electric scooter, carpooling and car sharing). The RATP group offers reliable and connected mobility solutions for smart, sustainable cities.
https://www.ratp.fr/groupe-ratp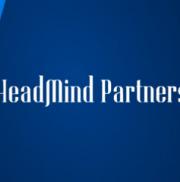 HEADMIND Partners (ex. Beijaflore)
Founded in 2000, HeadMind Partners (ex. Beijaflore) is a consulting firm specialising in digital strategy with an international presence and offices in Paris, Brussels, Rio de Janeiro, Sao Paulo and New York.
The Group has brought together over 1,500 employees around a single mission: operationally supporting organisations in building, securing and enhancing our multi-sector clients' digital strategies.
https://www.beijaflore.com/fr/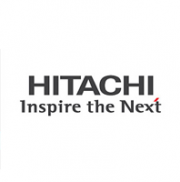 Hitachi Rail STS
Hitachi Rail STS is an international leader with a global presence in signalling and the implementation of integrated transport systems for Freight, passenger Railways and Mass Transit. We design, manufacture and implement signalling systems for the management and control of freight and passenger traffic on mainline railways as well as metros. We design, develop and plan the work needed to provide the latest technology for your railway or metro system.
https://www.hitachirail.com/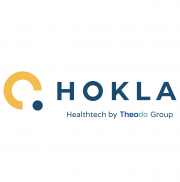 HOKLA Part of Theodo Group
Pionniers en France dans le développement des Medical Devices digitaux, nous avons un impact direct sur les patients et leur qualité de vie. Nous sommes convaincus que dans 10 ans, chaque patient sera accompagné dans son traitement par une thérapie digitale. 
Pour cela, Hokla développe des produits, services digitaux et outils métiers à destination des patients et des professionnels de santé. 
Nous créons pour nos clients des produits user-centric, développés sous fortes contraintes réglementaires pour garantir l'excellence technique à nos patients.
https://www.hokla.com/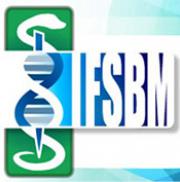 IFSBM
L'IFSBM est un institut public unique en France car il est à l'interface de l'Université, des grandes écoles d'ingénieurs, d'hopitaux, de laboratoires de recherche publique et de l'industrie biomédicale. Département de la Faculté de Médecine Kremlin Bicêtre-Université Paris Sud, l'IFSBM, est localisé dans le bâtiment de Médecine Moléculaire de Gustave Roussy. Cet environnement où médecine et biologie sont en étroite symbiose est particulièrement propice à la création de liens étroits entre apprenants et formateurs.
http://www.ifsbm.u-psud.fr/les-stages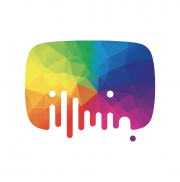 ILLUIN TECHNOLOGY
Illuin Technology is a young company carrying out strategic projects around AI and new modes of technological interaction.
Our challenge: appraise, integrate and master the latest AI technologies and human-machine interfaces
Our vision to change the codes is to combine the scientific and technical excellence of our projects in the field of data science and new interfaces with the excellence of a human-oriented Design Thinking and UX approach.
https://www.illuin.tech/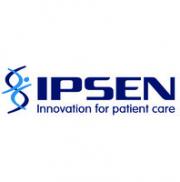 ipsen
Ipsen is a global specialty-driven biopharmaceutical group focused on innovation and Specialty Care. It develops and commercializes innovative medicines in three key therapeutic areas - Oncology, Neuroscience and Rare Diseases.
https://www.ipsen.com/