Companies, become partners of our school

Match your business needs with teaching material.
Let us help you develop your vision and support you in recruiting.
Support our students in developing their professional objectives.
Our partnerships are designed to enable companies to be present throughout the teaching program, with the aim of recruiting capable talent.
Activities enable companies to collaborate with us on subjects associated with the issue of diversity.
International partnerships enable companies to sustainably make their mark in France and globally.
Take advantage of an opening in the world of SMBs: "The SMB Club".
Companies are supported throughout the Apprenticeship program.
Gain advantage through the French Apprenticeship Tax.
Learn how to submit proposals for: internships, employees, French International Volunteers in Business and work-study positions.
Our corporate partners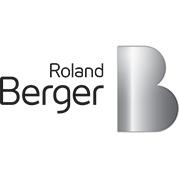 Roland Berger
Roland Berger, founded in 1967, is the only leading global consultancy of German heritage and European origin. With 2,400 employees working from 35 countries, we have successful operations in all major international markets. Our 52 offices are located in the key global business hubs. The consultancy is an independent partnership owned exclusively by 230 Partners. It is our European background that makes the difference. We have a deep understanding of diverse cultures and markets. We combine European roots with pragmatism and entrepreneurial spirit. Our results turn visions into reality. This is how we create real value for our clients.
https://www.rolandberger.com/fr/
RTE
At the core of the power system, RTE keeps the balance between power consumption and generation. Twenty-four hours a day and seven days a week, we play a key role in directing the flow of electricity and maximising power system efficiency for our customers and the community. We convey electricity throughout mainland France, from power generation facilities to industrial consumers who are connected to the transmission grid, and to the distribution grid which provide the link between RTE and end users. We operate France's high and extra-high voltage transmission system, the biggest in Europe. We are the French transmission system operator, owner of the biggest transmission network in Europe.
https://www.rte-france.com/fr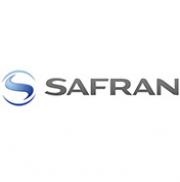 Safran
Safran is an international high-technology group, operating in the aviation (propulsion, equipment and interiors), defense and space markets. Its core purpose is to contribute to a safer, more sustainable world, where air transport is more environmentally friendly, comfortable and accessible. Safran has a global presence, with 84,000 employees and holds, alone or in partnership, world or European leadership positions in its core markets. Safran undertakes research and development programs to maintain the environmental priorities of its R&T and Innovation roadmap.
www.safran-group.com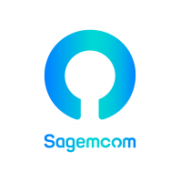 Sagemcom
Sagemcom is a leading European group on the high added-value communicating terminals market (broadband solutions, audio video solutions, and smart grid end-to-end solutions) which is based in France. Group turnover totals €2.1 billion, the headcount of 5,500 employees works in more than 50 countries. Sagemcom has been profitable since it was created in 2008, and 31% of the employees are shareholders. Sagemcom designs, manufactures and ships more than 40 million terminals worldwide every year.
http://www.sagemcom.com/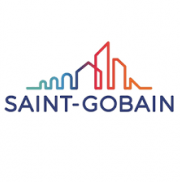 Saint Gobain
Saint-Gobain is present in 68 countries with more than 180 000 employees. Saint-Gobain designs, manufactures and distributes materials and solutions which are key ingredients in the wellbeing of each of us and the future of all. They can be found everywhere in our living places and our daily life: in buildings, transportation, infrastructure and in many industrial applications. They provide comfort, performance and safety while addressing the challenges of sustainable construction, resource efficiency and climate change.
https://www.saint-gobain.com/fr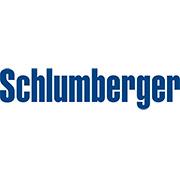 Schlumberger
Schlumberger is the world's leading provider of technology for reservoir characterization, drilling, production, and processing to the oil and gas industry. Working in more than 85 countries and employing people who represent over 140 nationalities, Schlumberger supplies the industry's most comprehensive range of products and services, from exploration through production and integrated pore-to-pipeline solutions for hydrocarbon recovery that optimize reservoir performance
http://careers.slb.com/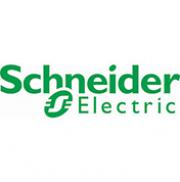 Schneider Electric
We embrace our purpose to make energy mean something. A digitized, sustainable energy landscape is what we're building for people, homes, and business. At Schneider Electric, we believe access to energy and digital is a basic human right. We empower all to make the most of their energy and resources, ensuring Life Is On everywhere, for everyone, at every moment. We provide energy and automation digital solutions for efficiency and sustainability. We combine world-leading energy technologies, real-time automation, software and services into integrated solutions for Homes, Buildings, Data Centers, Infrastructure and Industries.
https://www.se.com/fr/fr/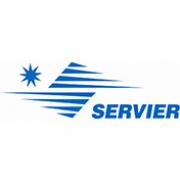 Servier
We are an international and independent pharmaceutical company governed by a non-profit foundation, with headquarters in Suresnes, France. Since opening our first laboratory in 1954, we have been committed to therapeutic progress to serve patient needs with the help of healthcare professionals. We strive to provide future generations with a world where quality healthcare is available and accessible to all.
Operating in 149 countries, we have 22,000 collaborators employed worldwide and a turnover of 4.176 billion euros in 2018. Entirely independent, we are able to reinvest 25% of our total revenue (excluding generics) into Research and Development, and all profits are used for further development.
Corporate growth at Servier is driven by our continuous pursuit of innovation in five areas of excellence: cardiovascular and immune-inflammatory diseases, neuropsychiatric disorders, cancer and diabetes. 
https://servier.com/en/
SES-Imagotag
For 25 years, SES-imagotag, a BOE Technology Group company, has been the trusted partner of retailers for in-store digital technology.
SES-imagotag is the worldwide leader in smart digital labels and pricing automation and has developed a comprehensive IoT and digital platform that delivers a complete set of services to retailers.
https://www.ses-imagotag.com/en/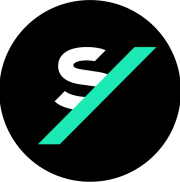 Sia Partners
Sia Partners is a next-generation consulting firm focused on delivering superior value and tangible results to its clients as they navigate the digital revolution. Our global footprint and our expertise in more than 30 sectors and services allow us to enhance our clients' businesses worldwide. We guide their projects and initiatives in strategy, business transformation, IT & digital strategy, and Data Science. As the pioneer of Consulting 4.0, we develop consulting bots and integrate AI in our solutions.
https://sia-partners.com/