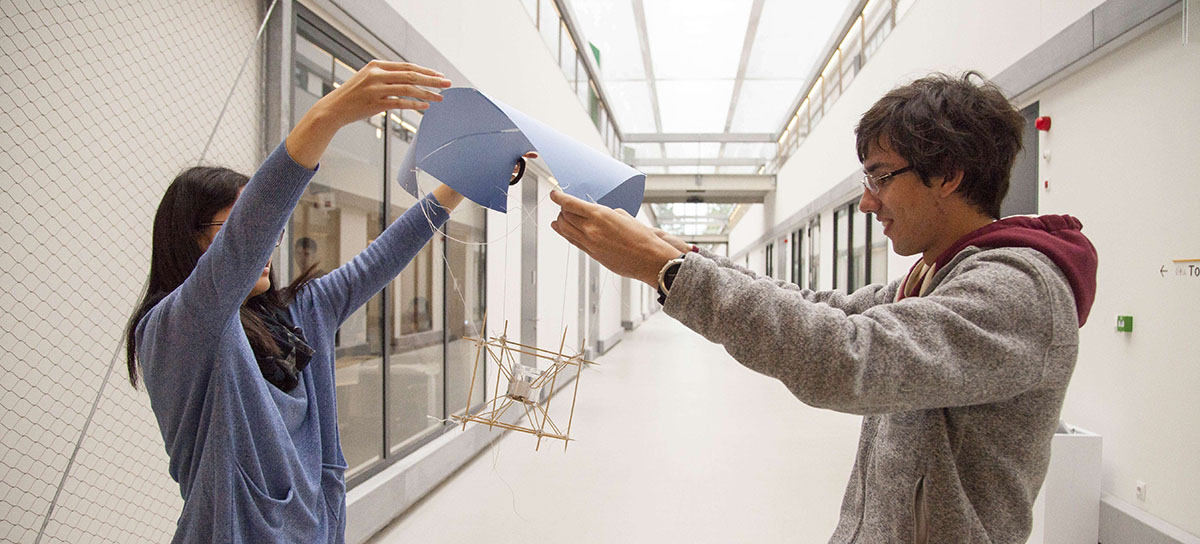 Our mission is to prepare you as global leader of tomorrow committed to addressing major scientific, technical, economic, environmental and societal issues of the 21th century. To achieve this goal, CentraleSupélec has developed a new curriculum training engineering entrepreneurs provided with an excellent scientific background by enabling them to meet the current requirements of companies and society as a whole.
Program strengths
Strong scientific culture (mathematics/IT) to analyze complex systems
Project-based teaching: multidisciplinary and multiangular thematic modules
Module-organized program: multiple choices, in-depth study's option and four specializations (research, entrepreneurship, apprenticeship, digital)
Customized guidance based on personal development
In-depth professionalization program based on strengthened ties with business professionals  (6 to 24 months in a company throughout the curriculum), 140 corporate partners (large companies, small and medium size businesses in multiple fields)
Leading international Higher Education and Research Institution
 3 campuses abroad, 176 academic partners and 80 dual-degree agreements
Download a brochure (In French)
The curriculum provides a wide range of options: study in-depth specific disciplines and methods, spend a semester abroad, or complete a double-degree. Throughout the program, student engineers have the opportunity to customize their curriculum to acquire cutting-edge expertise in such areas as research, entrepreneurship and digital. Students can also choose apprenticeship from the first year to experience a professional environment or complete a dual-degree within the eleven prestigious universities and benchmark academic partners.
New Curriculum Key Figures
8 to 25-month business internship

6 months abroad minimum (12 months typically)
2 mandatory modern languages (C1 in English for graduation, B2 for second modern language)
Project-based teaching
Third year: matrix structure including 8 specializations and
8 professional tracks
A unique living and studying place

From your first year, you will attend the new CentraleSupélec campus in Gif-sur-Yvette. Located at the heart of the Plateau de Saclay, the campus offers a unique atmosphere to study and build life-long friendships. In this magnificent and leading-edge setting, facilities have been designed to enhance relationships, exchange views, participative and join participative and multidisciplinary projects.
From you second year and according to your specialization, you will attend some courses at our Metz and Rennes campuses. 
Competitive Entrance Exam 2018 and Admission Requirements
Registration from December 10, 2017 to January 12, 2018 on website
Written science exam: from April 25 to April 28, 2018
Oral science exam: between June 25 and July 21, 2018
More information on new engineering program is available on our website