CentraleSupélec and the company Lusis have joined forces to create a research chair in "Artificial intelligence applied to payment fraud detection and trading. "Through this partnership, these two players are strengthening their collaboration in the field of artificial intelligence applied to the banking sector.
Lusis is the publisher of TANGO, a high-performance transactional platform for payment systems and market finance. Based on this platform, Lusis implements complete payment systems including fraud detection, as well as extremely rich and complex "front to back" trading platforms.
In order to provide a formal framework for this ongoing R&D effort, Lusis created an Artificial Intelligence department in June 2017 to work on Machine Learning / Deep Learning approaches mainly applicable to payment fraud detection and trading strategies in financial markets. Other areas, such as recommendation systems, are also part of the work of the Lusis AI department, while CentraleSupélec gives very high priority to artificial intelligence, notably by dedicating a 3rd year degree to this topic. The CentraleSupélec laboratories are also present in this field by participating in numerous projects. This chair is the first one signed by CentraleSupélec with a French SME with strong technological potential.
Team picture below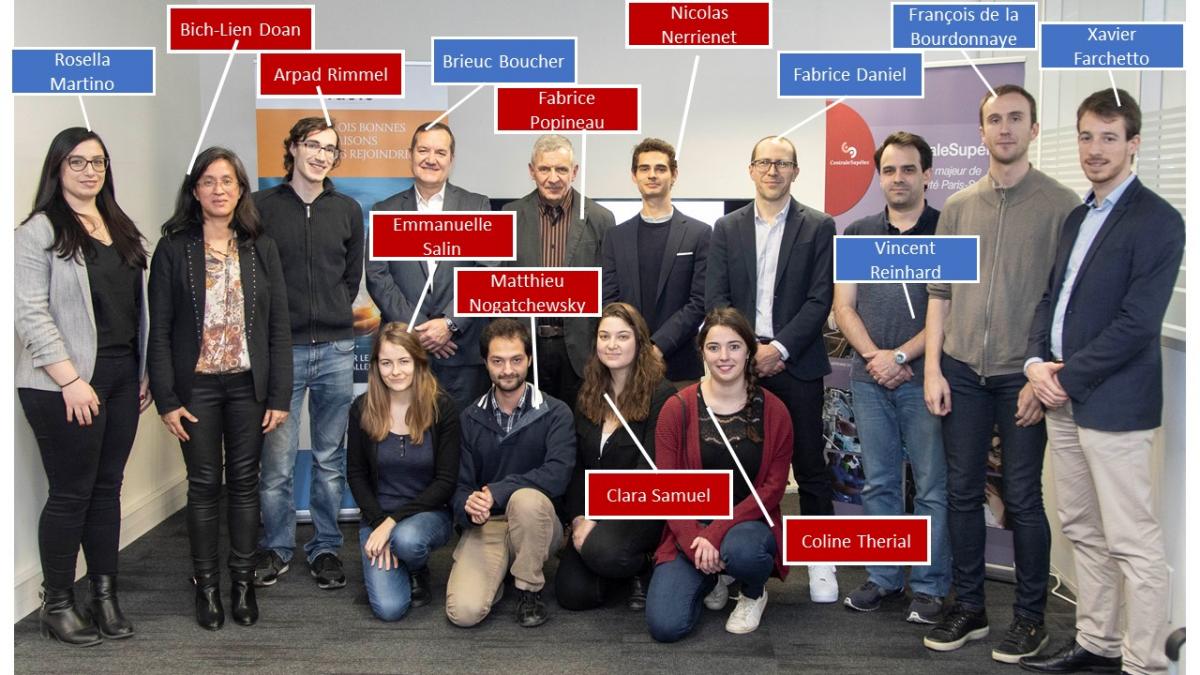 Ingénieurs IA : Rossella Martino, François de la Bourdonnaye, Xavier Farchetto, Vincent Reinhard
Chief Information Officer : Franck Vega
Consultante Lusis Consulting: Sandrine Touboul
Chef de projet Fraude sur le paiement : Gwenvael Galivel
Etudiants :
LEYLEKIAN Roméo NERRIENET Nicolas MICHEL Camille SAMUEL Clara THERIAL Coline SALIN Emmanuelle CHABERT Henri NOGATCHEWSKY Matthieu KYHM Hugo
News that might interest you