Master in DataScience & Business Analytics ranked n°3 in the world according to QS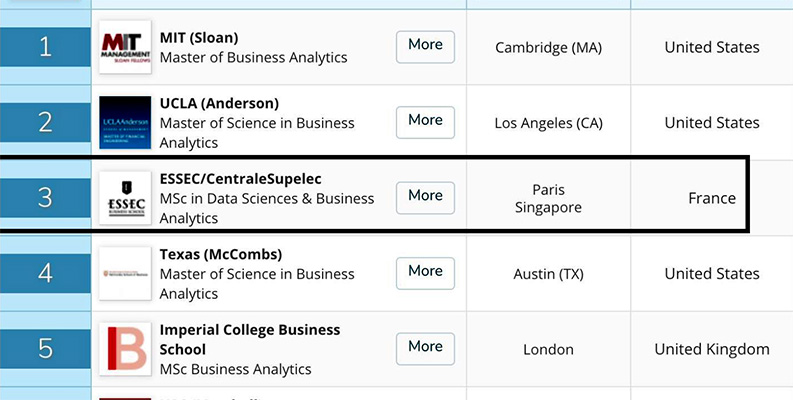 The Master (MSc) in Data Sciences and Business Analytics coordinated with ESSEC Business School has just been ranked number 3 worldwide in the Master Business Analytics category of the QS Institute. This is an improvement on last year's ranking, and just behind the prestigious American institutions of MIT and UCLA (Anderson). A great recognition for this diploma, which was created only 4 years ago.
This master's degree is ranked #1 in Europe and Asia-Pacific, with a campus in Singapore.
News that might interest you